Our Purebred

Puppies & Dogs
Take a look at our prize winning dogs we have bred and trained (primarily German Shepherds), our studs, new litters, upcoming litters, dogs for sale and visit the bottom of this page to apply today to purchase a dog or puppy.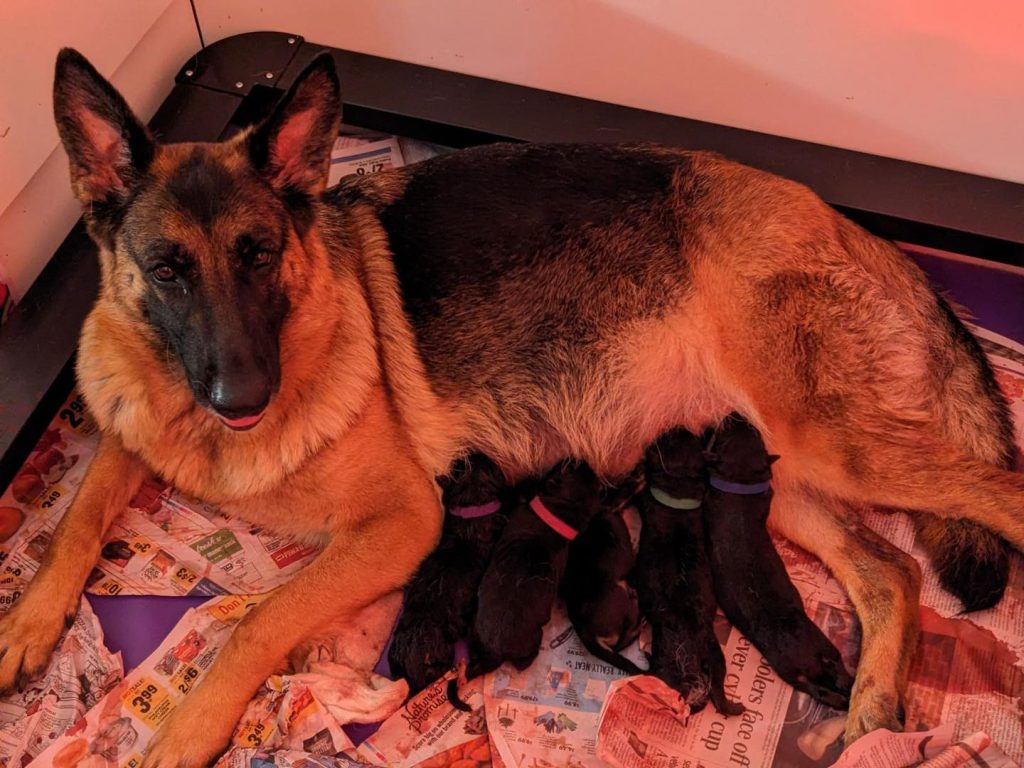 About Our

Breeding Program
We are glad that you are interested in a Top Quality German Shepherd purebred puppy. We take pride in our dogs and continue to breed healthy and happy dogs. Our first priority is that our puppies live full and happy lives in a home who loves them with responsible families. Our German Shepherds are bred for outstanding temperaments first and health second. We want them to be able to travel with the family as part of the family, be a bed buddy, or be the jogging partner you desire. Our dogs are American bloodlines and come from 40 years+ of breeding for the attributes we remember in a good GSD…loyal, smart, sweet, attentive, protection without aggression, healthy, sometimes silly, strong backs, versatile, and the all around dog they were bred to be originally! They were not bred to be attack dogs originally but rather a great herding dog that could be super versatile and agile. We compete with our dogs in all sports AKC as means to prove that OUR dogs truly are versatile, beautiful, and unmistakable. The amount of time we put into every single one of our dogs, the care, the rigorous health testing, showing, training, and more makes us truly love them even more. We want to share a little of that joy with you and welcome you to the family with one of these reputable and undeniable Trademark pups.
Keep in mind that German Shepherds require a job and living in an apartment or small confined area are not suitable for this breed. They want to have a job in a sense, be a part of the family, and need lots of socialization and training from a young age. By doing those things, you will no doubtably have the best German Shepherd you could imagine.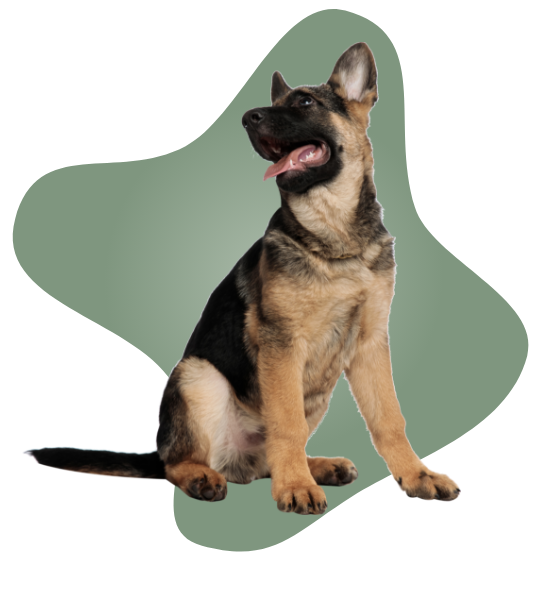 Application
for a Puppy or Dog
If you are interested in one of our dogs, puppy or dog for sale, please fill out this form completely as a way of introducing yourself to us so that we have a better understanding of your environment, intentions, and history.
Please feel free to contact us with any questions or concerns or if you would like to follow up with this application. We review applications and then speak with you personally to answer questions and get to know you better so that you are comfortable in your big decision.  
I simply cannot say enough about Trademark Kennels & Vera Symonds. The dogs are nothing short of amazing-- each one beautiful, intelligent, and possessed of a gentle, good-natured temperament. Vera is a conscientious professional who genuinely cares about her dogs and it shows in their demeanor. That she is a seriously outstanding trainer as well is the icing on the cake. If you want to bring a GSD into your life, this is the place. We couldn't be more pleased.
Highly recommend for purchase of German Shepherds, boarding or training. The owner is an amazing trainer (I think Vera is a "dog whisperer"). Her dogs are bred from champion bloodlines. We purchased from her two years ago and our guy has become an intelligent, loyal family member. Vera is the only person we trust to board with.
Vera and Trademark Kennels are family-owned and top notch.